Counter-Strike: Global Offensive
In my Phoenix Hack there are such functions:
Glow – Stroke the enemy on his model. (F2 ON / OFF)
ESP – Enemy health indicator.
Radar Hack – Shows the enemy on the in-game radar.
Anti Flash – Turn off the blinding effect from the flash drive.
BunnyHop – Automatic start when the "space" key is pressed.
SoundDetect – When an adversary notices you are sounding a warning sound through the headphones. (F1 ON / OFF)
Video instruction Phoenix Hack:
Screenshots: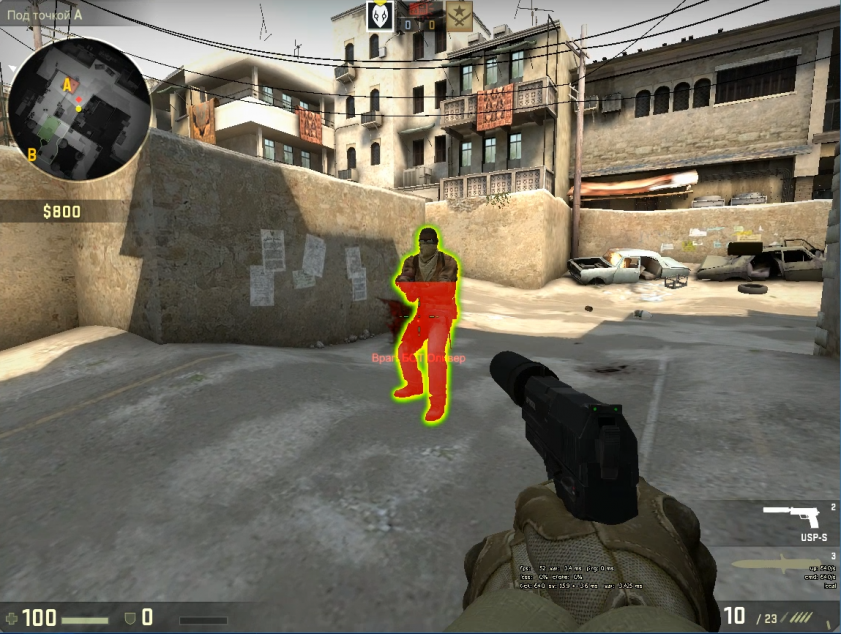 Configure hack configuration:
To configure the cheat you need:
1. Go to the config.cfg file
2. Change the value in the file to your own. Available colors: Toxic, Orange, Green, Red, White, Purple, Cyan.
If you have an error: "Incorrect value in the configuration!", Then you incorrectly changed the values of the config.
The cheat closes and sets the values to the standard ones.
Download Phoenix Hack