WinX Private is a private cheat for Counter-Strike Global Offensive from ezcheats.ru. This hack has a great aimbot, recoil compensation, improved ESP (valhak), triggerbot, radarhak, anti-flush and perfect bunnyhop.
WinX Private is ideal for playing in competitive mode on the STEAM version of CS: GO, but it also works fine on any other mode and on any maps.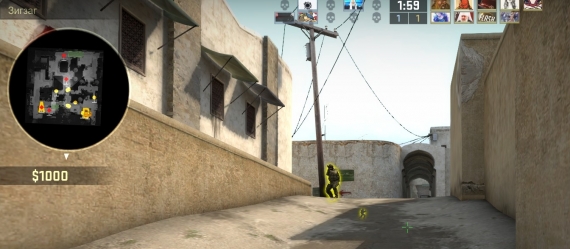 Benefits:
EXTERNAL cheat, not injected into the game. Instantly and completely shut down as soon as you close the cheat window.
Automatic update for any CS: GO and VAC changes
clean game screen and the console works in any CS: GO mode: in full screen, window and in a window without a simple interface,
all functions are already configured, just download and you can enable all functions, enable and disable individually the convenient configuration of the function directly on the website, detailed explanations of the operation of each option.
fully automatic purchase: you will receive a cheat immediately after payment
Functions:
Cheat has 7 powerful functions with which you move and shoot like a professional player! In this case, it will be interesting to play – the cheat will not do all the work for you, and any of the functions can be turned off.
Aimbot

AIMBOT

Powerful aimbot with flexible settings will help you get into the heads of enemies (or another part of the body at will). The aimbot targeting system does not affect the memory of the game, which makes it safe on VAC (and other anti-cheats) and workable in a variety of conditions. The aimboat is very "humane", it doesn't twitch at all, the movement is performed as if by a professional.

Compensation

COMPENSATION

If the aimbot is too much for you, use compensation. Compensation has 2 modes, see the video: 1. NO SPREAD – Horizontal compensation. FULL COMPENSATION – Full compensation of recoil and scatter. All bullets fly to one point with a small error.

Triggerbot

TRIGGERBOT

Triggerbot will automatically shoot at the enemy as soon as he appears at the crosshairs of your sight. Have you seen professionals who catch AWP in a small slot? Now you can also!

Radar

RADAR

Shows enemies directly on the radar inside the game. It looks as if you see all the enemies outside the walls in fact, right inside the game (natural radar).

ESP (wallhack)

ESP (WALLHACK)

The upgraded valhak (ESP) shows the glow around the players behind walls and other obstacles. ESP can show players in different colors with different levels of health. Separate highlighting of opponents with AWP in their hands. Legit Mode for highlighting only visible opponents.

Noflash

NO FLASH

When you turn on the function NO FLASH cheat automatically blinded you from the explosion of a light grenade. You will know that you are blinded, but see everything.

Bunnyhop

BUNNYHOP

You can accelerate (+ 20% to speed) with a jump. Unlike the scripted bunnyhop's, which simply spam out of the box, our perfect Bunnyhop jumps only at the moment when you have just touched the ground.